420c Vacuum Packager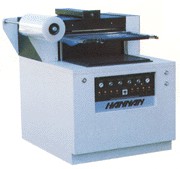 The HANNAN 420 Series have earned themselves the reputation of "The Professionals Choice", They are the ultimate in versatility for the skin packaging & vacuum forming industry.
The 420T turbine system is ideally suited for skin packaging, and the 420C turbine-vacuum chamber system is ideally suited for both skin packaging & blister forming, both models carry one of the longest lists of standard features incorporated into one machine as desired by professionals. Please contact us for a more detailed brochure on the 420T or 420C.
Click Here to View Demo Video of Skin Packaging" Please be patient video may take a minute to load
---
511S Sealer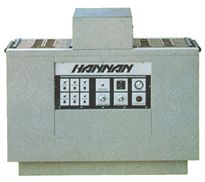 The 511S Series has been engineered for reliability, high productivity, and efficient use of space and energy. The 511 S has everything needed to produce the highest quality package at the fastest possible rate, ranging from display to medical applications. The balanced heat platen, automatic thermostat, and self aligning pressure system assure the proper sealing of materials every time. With an extensive range of standard features please contact us for more detailed correspondence.
---
620H Sealer Equipment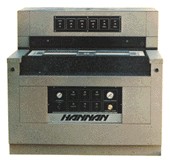 The 620 H has state of the art technology with production proven reliability. This is the only die cutter designed specifically for skin and blister packaging applications. However, it is equally suited for use in many other areas such as boxes, gaskets, plastics, foams etc. Again with an extensive range of standard features please contact us for a more comprehensive listing of features.